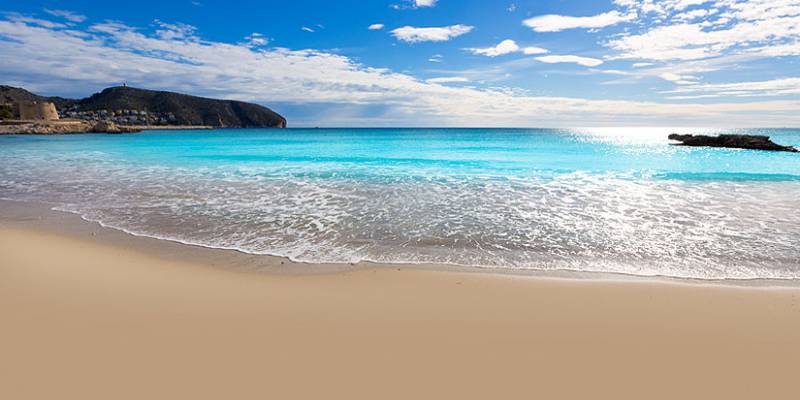 Why buy a property on the Costa Blanca?
Within the diversity that we can find in Spanish geography, the Costa Blanca has earned, in its own right, the honor of being one of the preferred destinations for investors, both Spanish and foreign.
Not in vain, despite the fact that during the economic crisis, as expected, the volume of investments has fallen slightly, this has remained above the national average. And we are not only referring to the sale of apartments in Alicante capital but the towns of this province are also being protagonists in this regard.
For all these reasons, it is worth asking the following question. What does the Alicante coast have that attracts so much attention from investors?
The Mediterranean climate
Little can be said already of the Mediterranean climate. A mild climate and not excessively warm in summer and not excessively cold in winter. In fact, the climate that prevails on the Costa Blanca is, by far, the best of all the Mediterranean coast.
Even WHO itself, recently, has cataloged the climates of some of its populations as the case of Moraira, Jávea or Denia, as one of the best on the planet. A place, in short, in which any tourist, or owner, would like to be throughout the year.
Quality of life
Although Alicante is a city, both its most central area and the surrounding towns are hardly contaminated, which means that the quality of life is high. If we add that it is a province that is characterized by having a large number of services, good communications, large green areas and hundreds of kilometers of beach, little more can be asked for both to acquire a property as a first or second residence.[OBJECT]
Offer of varied and quality leisure
If something is characterized by the province of Alicante, especially some very specific populations such as Torrevieja or Benidorm, is the great leisure offer that exists for both residents and tourists.
A leisure, both day and night, which includes huge movie theaters, theaters, concert venues, pubs of the most varied styles and some of the best theme parks in the country.
Cultural diversity
The Costa Blanca is synonymous with cultural diversity. Not in vain, we can find residents and tourists who come from different parts of Spain and from different parts of the rest of the planet. Without going any further, it is one of the preferred tourist alternatives of English and Germans, among others. A hodgepodge of nationalities that provide a unique environment emulating a great city without having to envy any of these.
High return on investment
This is without a doubt the most interesting aspect for investors as well as for some real estate companies. And, the Alicante coast, specifically the north, has great potential in terms of property revaluation.
That is why it is not surprising that, to illustrate this data with an example, the sale of a villa in Santa Pola brings with it a surplus value that can touch 20% without any kind of problem. Hence, especially now that property prices have fallen slightly, it is not strange to see how new investors come to this city bathed by the Mediterranean Sea.