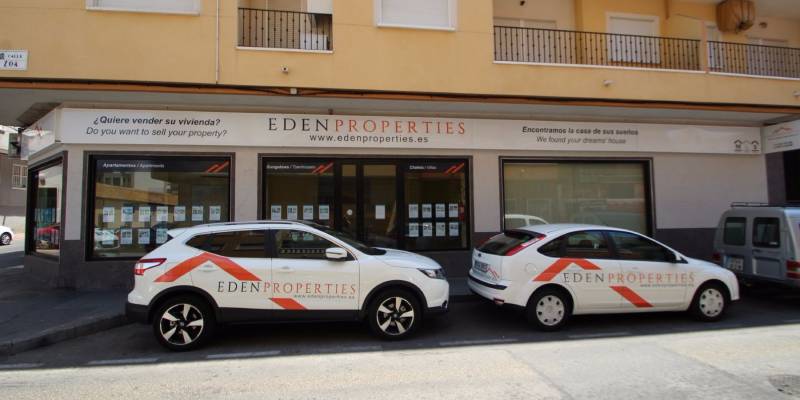 Your Real Estate Agent in Orihuela Costa - Edén Properties Investments
Real Estate Agents in the area of Orihuela Costa there are many, but it is also true that not all are the same. The Costa Blanca South of Alicante is one of the most attractive regions in the province. Even if you let me, we could say of the Mediterranean Coast.
Many people are interested in buying a holiday home or even a second home in some of the residential areas of Orihuela Costa.
The Importance of Having the Right Real Estate Agent
As we commented the real estate offer is tremendously large, bringing the number of real estate agents in Orihuela Costa as well.
Buying a home, perhaps, is one of the most important decisions that are made throughout our lives. It is very important to know what we want to achieve and the means we have to get it. And, finally, have the person / s, agency or company suitable, to help us throughout the process of buying the house of our dreams on the Costa Blanca.
It may also be the case that in order to acquire the desired property before we have to sell another. And here is also very important to have the right real estate agency. Selling a house is not a simple task, you have to take into account many legal aspects, give housing promotion, etc. A number of factors that will greatly accelerate the sale.
Having a professional real estate agent is going to be key in both processes, both in the purchase and the sale.
You just found the professional you were looking for :)
If you are reading these lines congratulations. Most likely you are thinking of buying / selling a property. You are in the right place.
Thanks to our extensive experience, more than 20 years, we are able to offer a professional service and accompany you and guide you throughout the buying or selling process.
Trust us, many of our customers come recommended by other customers, fact that shows our good work and endorses us. We treat our customers as we would like to be treated to us.
We are waiting for your news, see you soon!